Home renovation is one of the most exciting events one can participate in. You are changing your living space, making it better, so you can improve your lifestyle. Nevertheless, the renovation process is a lengthy one, and it can cost a lot of money. If you don't do things in a specific order, you will probably make a few mistakes that can make things even longer and more expensive. One of the crucial steps is removing all of your belongings from your home before the renovation starts. The best solution is to use a self storage unit. With that in mind, here are the best tips for storing your belongings during renovations.
Find the best storage solution
One of the things to know before your home renovation is what storage options you have. Finding the right storage unit is of crucial importance because it will make the entire process easier. That includes:
picking the right type of storage unit;
thinking about the monthly fee;
considering the proximity of the storage unit.
Storage types
The type of self storage unit depends on a couple of factors. The first one is the nature of your belongings. Since you will be storing household items like furniture, clothes, appliances, etc., you probably don't need special units that have climate control. However, if you have something sensitive to temperature and moisture, like paintings or antique furniture, maybe you should consider finding a temperature-controlled unit.
Storage access
The second thing to consider is storage access. Do you want a storage unit you can access 24/7, or is that not important? This will affect the price. Since you will be using the storage to keep your belongings during renovation, you don't have to look for one with full access.
Storage location
The next factor is how close the storage unit is to your home. You could rent a mobile storage unit if you want to keep your things close to you at all times. It will be delivered to your home, and you don't have to go anywhere. Just have in mind that you need to keep it somewhere safe and that it requires a lot of space.
The size of the storage units
Finally, the size of the self storage unit is also crucial. If all of your belongings can fit into one storage unit, that is the most affordable option.
You can also ask friends to keep some of the stuff at their place to reduce storage expenses. However, this is not the best option since you would be taking up their space.
Sort your belongings
Before you start moving items to the storage, you need to sort them first. It is best to create some order because the process of getting everything back after the renovation will be much easier that way.
Split your clothes into groups, and use rolling racks. They are easier to move around. When it comes to moving furniture, think about disassembling some of the larger pieces for easier transportation. For all of the smaller items, it is best to use bins.
Use stackable plastic bins
Stackable bins are the best solution when storing items before the renovation. They are a much better option than cardboard boxes.
First of all, they cannot rip due to the weight of the items inside. Second, you can easily open them if you need something. Once the cardboard boxes are taped, you will have to cut them open and tape them again. Furthermore, the third benefit of plastic bins is that they have handles, so they are easier to carry. And finally, you can stack plastic bins on top of each other. That helps with organizing your storage unit.
Be mindful of non-storable or non-movable items
If you plan to rent a storage unit via a moving company or perhaps hire movers to take the bins for you, you need to check what they consider non-storable or non-movable items. There are prohibited items that movers will not want to move, like plants, foods, hazardous materials, weapons, etc. The list is not standard for all moving companies, and it may differ. Be sure to check with them in advance so that you can do everything by the book.
Label all of the bins
You need a labeling system for your bins. Write the names of the rooms and create a checklist of the items stored inside every bin. This is a smart move because it allows you to quickly locate any item in case you need it.
If you are managing home renovations from afar, communicate this to whoever is helping you with this step. If you are moving your belongings to a storage unit via a 3rd party, they might not think about labeling stuff. That's why you need to be specific about your requirements.
Small home improvements
If you are making only minor home improvements like painting walls, you don't have to take all of your stuff to a storage unit. Before you pick your paints and finishes, move all of the furniture to the center of the room. Cover floors and furniture with sheets and secure them. Also, use masking tape to protect all the power outlets and switches around the house.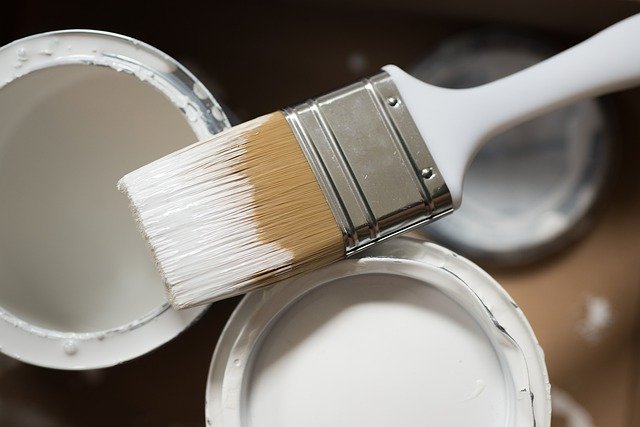 This is how to handle storing your belongings during renovations
These basic tips will make storing your belongings during renovations easier. Remember to plan everything in advance and see how much storage space you need. Also, think about what you want to move into the storage unit. Some items can still stay inside the house. Best of luck in making your home better!