Wall color and texture are the main features of any interior design. If combined well, they can do wonders, no matter how big or small our home is. However, when painting walls of our homes, we often focus on color only, neglecting finishes. This paint attribute is as important as color because using the right type of finish can help you achieve the desired appeal, whether it comes to luxurious, gentle, warm, or bold interior designs. Still, choosing one from many different types of wall paint and finishes can be tricky if we don't know the main differences between them. To help you with your future home improvement projects, we've made a short introduction to each paint type and finish.
Why choosing the right type of wall paint and finish matters
The right color and texture of your walls will transform your home and give it character. Whether you're painting your home or you wish to add a coat of fresh paint to refresh your living space, it's necessary to explore all available options. Each paint and finish will give a different vibe to a room, so learning about them can help you decide which option would suit your living space best.
For example, matte would be a great choice when going for a serene and calm feeling since it offers color depth and a velvet, soothing texture. Therefore, it's no wonder flat/matte paints are a common choice for Minimalist interior design concepts.
Still, some people like to be surrounded by more energy in their homes. Such features are easily achieved with gloss paints which add excitement to any surface.
However, eggshells, satin, and silk finishes are obvious choices for those who prefer more balance in their lives. They are perfect for small spaces where natural light can bring out the best in them. Unlike delicate matte and energetic gloss, eggshell, satin, and silk have the best resistance and cover of imperfections ratio.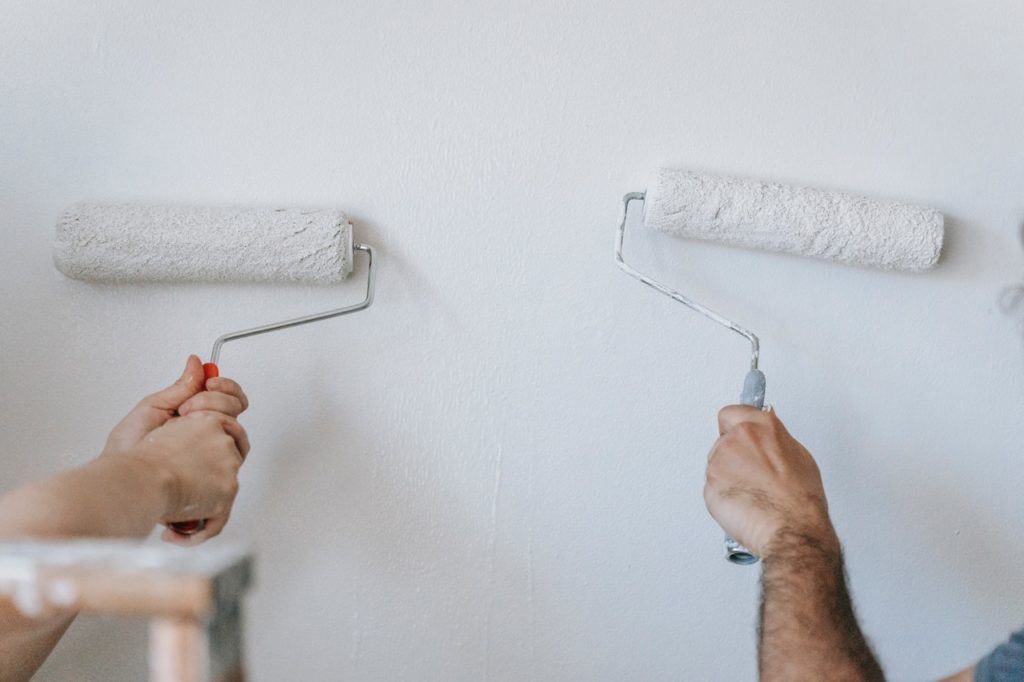 Paint types by base
Water-based paints – These paints carry less odor than oil-based ones, and they are much easier to clean. Also, they dry quickly and wear better in time. But unlike oil-based paints, these are not as resilient or long-lasting. However, their fast-drying trait allows you to coat a couple of layers in a single day. They are an excellent option for quick renovation projects, where you're only refreshing the surfaces.
Oil-based paints – The main feature of these paints is durability and water resistance. Such paints provide better adhesion than any other paint base, covering any surface type, from walls to wood and metal. Unlike water-based paints, oil paints dry very slowly. Still, these paints are a prevalent choice of many homeowners since their longevity ensures vibrant looks in years to come.
Latex-based paints – Latex paints are water and sunlight-resistant. Because of their durability and resilience, they are mainly used on exterior surfaces. They are also very easy to work with because of their easy applying and quick-drying properties.
Doing base painting on your own might seem effortless. But in reality, painting is not that easy. To do it yourself, you will need skills, knowledge, and suitable materials and equipment.
Flat/Matte finish
Flat paints provide the most coverage, easily hiding any imperfection in the form of discoloration or even tiny cracks and nail holes. They have the least amount of shine, a great depth of color, and a velvety texture. But they also have low durability. Unlike gloss or other shiny surfaces, a matte finish can't be cleaned easily. Such traits make them unsuitable for kitchens and high-traffic areas. However, using them to accent the design features of ceilings or any other places that won't be touched much is a great option.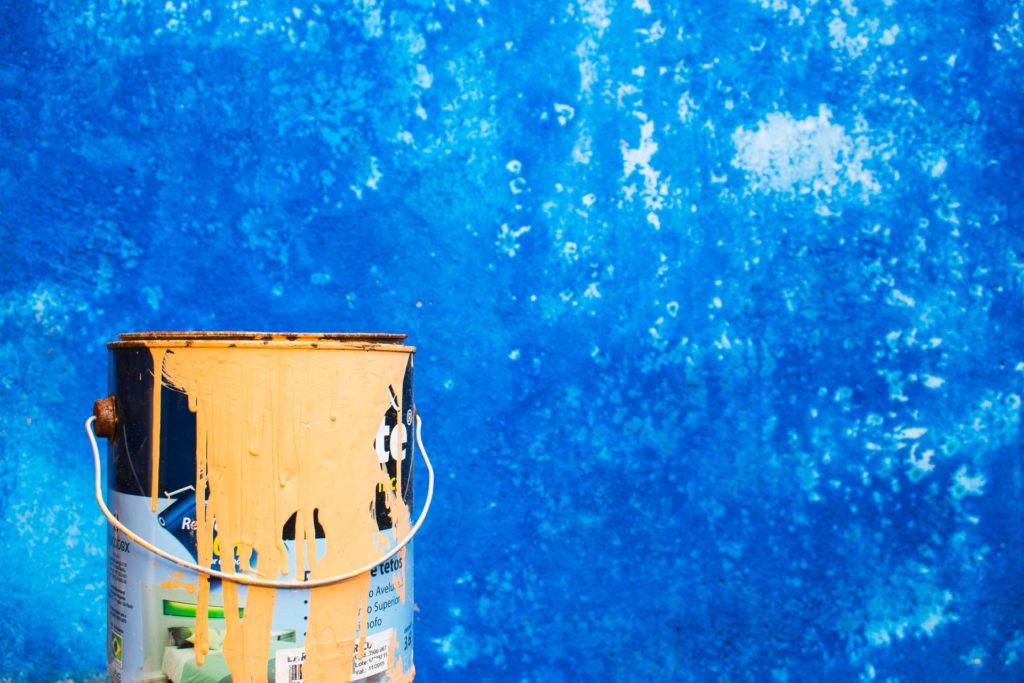 Eggshell, satin, and silk
Amongst different types of wall paint and finishes, eggshell, satin, and silk are the most common choices. They are often used in demanding environments, like bathrooms and kitchens, because a high gloss finish can be easily cleaned. Satin is slightly less glossy than silk, but it has more gloss than eggshell. Still, all three options offer some reflectivity and better durability than flat finishes.
Gloss and semi-gloss
As one of the most durable and mildew-resistant finishes, gloss and semi-gloss paints can be used in basically every room. They are shiny, reflective and they look marvelous with any color combination. Therefore, it's no wonder they are the most popular choice for kids' rooms, kitchens, bathrooms, hallways, or anywhere else you want to make a statement. The only downside is that such glossy features can accentuate wall imperfections.
Masonry paint
Masonry is a waterproof type of paint that comes in two different finishes – smooth and textured. Smooth masonry is similar to matte when it comes to the visual appeal and the velvety touch. Still, unlike matte, walls with this finish can be easily cleaned. Textured masonry offers the same color depth but adds light to the deeply textured surface. This kind of finish easily covers wall imperfections, but it can be somewhat harder to clean. In addition, when there are moisture issues inside your basement, home or business, the source is most often due to poor waterproofing on the outside. For this, you might want to consider having an exterior waterproofing.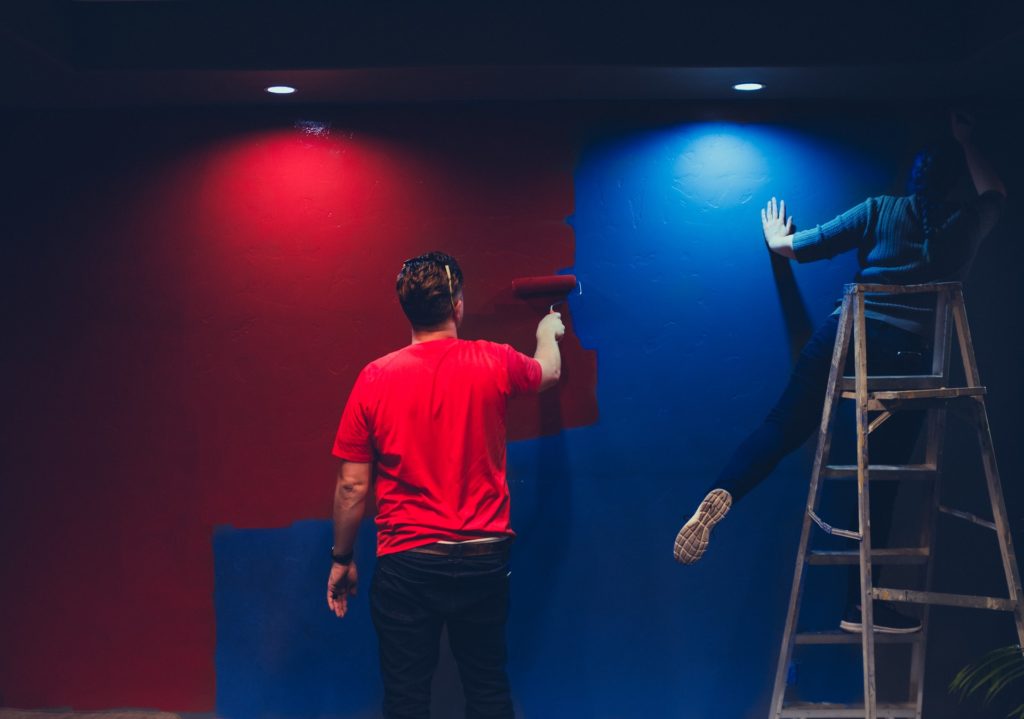 Chalky finish
Chalky is a unique wall finish, quite popular in upcycling furniture projects. It's even more matte than matte paints, making it perfect for shabby chic, chalky effects. But, as with most flat paints, its durability is not that great. Therefore, f you are using them on surfaces where durability matters, a special wax or a sealer layer is necessary.
Conclusion
The best thing about painting your home is that you can have a do-over in the appeal of your interior design only by changing the wall color and finish. Many types of paints in the market would be an excellent option for most home styles, which makes choosing just one of them even harder. Thus, to be sure you made the right call, it's always good to sample the options before deciding. Most colors have samples available at request. So, after you narrow down your choice to a couple of them, use a piece of board to test it on. Different types of wall paint and finishes will not react the same under sunlight exposure and shade. Playing with samples, comparing them, or even combining them, can help you find the effect you want to achieve.