You have finally bought a new home! That is amazing! However, before you open that bottle of
champagne and before you start celebrating the new beginning of your life, there are certain
renovation-related things you must do. We know you are probably asking whether that is
necessary right now. It is! Just think how complicated your life will be having to live with all the
scattered moving boxes, tools, and materials. And, consider how annoying it will be to have
workers in your home from dusk till dawn all day and every day. But you already know that,
which is why you are here, wondering what you must do before moving in. Don't worry; we've
got you covered. We prepared a list of home renovations to complete before you move in. Thus,
to make your life in your new home more manageable, here are some renovations to consider.
Repaint the Walls
If you ever lived in a home while it was being repainted, you know how difficult that is. You will
cover every piece of furniture in plastic wrap, paint buckets will be everywhere, and the entire
home will have a chemical smell for days. Living in a place like this is neither pleasant nor safe.
Nevertheless, repainting the walls is one of those essential home renovations to complete before
you move in, as you don't want to remind yourself of the previous owner's color choices.
Thus, before you move in, repaint every room. But don't just pick a random color hastily so that
you regret it later. Choose something that will match the overall vibe of your household.
Nowadays, there are many wall colors and finishes, but if you are unsure which to pick, stick to
the 'safe' choices – white, beige, gray, or, if you like a pop of color, go for something pastel-like.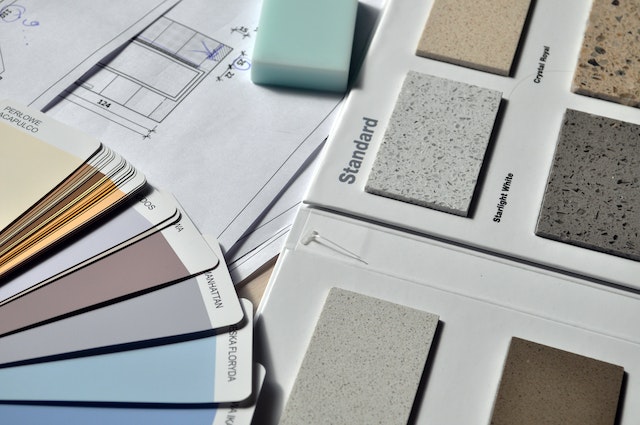 Update the Floors
Well, this one goes without saying – you can't live in a home that has its floors updated. That
update can mean many things – stripping the old floorboards or tiles and replacing them with new
ones or sanding and refinishing the existing ones. Either way, you can't walk on them until they
are finished. Thus, if you think your new home is in dire need of new floors, this is another one
of those home renovations to complete before you move in, especially since furniture can be a
big problem while you are re-doing the floors.

However, if you don't have the experience necessary to complete this renovation, consider hiring
someone who does. Home renovation professionals are the only ones who can make a simple and
smooth process out of this renovation project. If you try to do your floors all by yourself, and if
you don't have the skills and the tools needed, well, you will create one big, hot mess that will
require a lot of time, energy, and money to fix. 

Kitchen and Bathroom Remodeling
Probably some of the most critical home renovations to complete before you move in are the
ones regarding kitchens and bathrooms. It is simple – you have to use your kitchen daily, and
thus you can't eat in the comfort of your home if your kitchen is not functional. Arguably, the
bathroom is even more important – you cannot use it if it is not functional.

Thus, do not even think about moving into a home that doesn't have a working kitchen and
bathroom yet. Wait until all the remodeling is done until you move in. Moreover, keep in mind
that remodeling these two areas of your new home are the ones that may break your budget.
Thus, before you hire a contractor to help you with these two areas, figure out how much money
you will need to finish everything. If you don't have enough money in your budget, it is better to
leave everything as is. Once you have the money saved up, you can renovate the kitchen and
bathroom at the same time to save yourself some stress.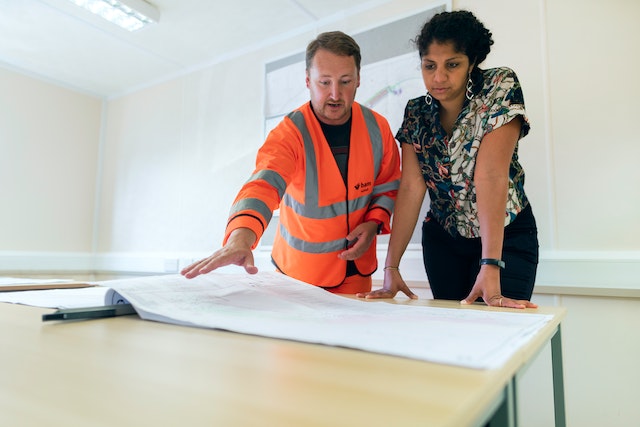 HVAC Systems
Checking the HVAC system and replacing it if necessary was probably the least of your concern.
But, what will you do when the weather outside gets freezing, and you find out that your heating
isn't working, or when the weather becomes scorching hot, and your cooling doesn't work? Well,
in both situations, you will have to wait for the certified HVAC inspector and hope he will fix it
soon.
Instead of waiting for something to break down, you can consider checking your HVAC systems
as one of the first things you have to do when moving into a new home. So, check them, or have
a professional inspect your home. And, while you are at it, have the workers replace the filters
too. Many dust particles and germs can get caught on the filters, and you have no idea how
frequently the previous owners cleaned the HVAC.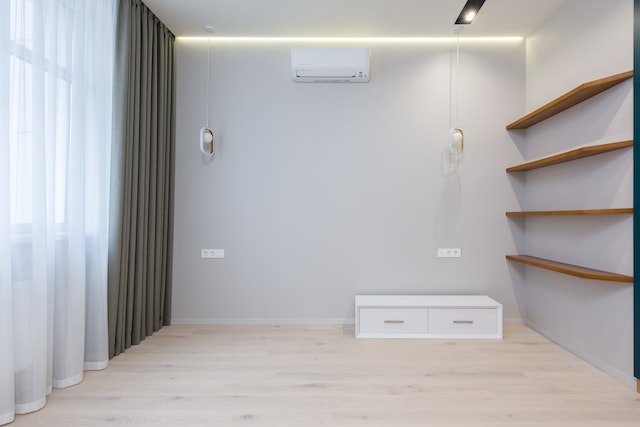 Storage
Whether you are a family of four or whether it is just you, having storage inside the home is a
must. After all, to avoid cluttering the living area, you have to have a place to put all your stuff in. So, before moving in, make sure you have enough storage for all of your needs. For instance, if you have cars, motorbikes, bicycles, and all the gear that goes with them, you must have an oversized garage. If you have a lot of clothes, you will need a big closet. And, if you have a lot of handmade food goodies, you must have a pantry. So, work on creating these storage spaces before moving in if you want to enjoy all the things you love in the right way.
As you have seen, there are many home renovations to complete before you move in. We
mentioned just a couple of them, but you already know that there are many more of them. So, be
very careful when choosing what to renovate and what to leave for some other time. If you chose
wrongly, you might need to postpone moving in and spend a lot more money than you planned.
Meta Description: Wondering what are some of the home renovations to complete before you
move in?
Wonder no more – just keep on reading.