After spending so much of your time, energy, money, and nerves buying your new home, you have finally succeeded! So, congratulations are in order! But, before you open that bottle of champagne and start celebrating your new home, and most importantly, before you start packing your moving boxes, think about the home you are actually moving in. It probably has some issues. That is normal – all homes do. However, while some problems are easy and quick to fix, others will not only be expensive and time-consuming but may also compromise your health and safety!
The best thing you can do is hire a home inspector and let them point out all the 'bad' qualities of the home you bought. But, if you want to DIY, look at our seven things to fix before moving into your new home.
1. Drafty doors and windows
If you are moving into your new home in the summer, this might be one of those problems that can wait. But, it can't wait for too long! As soon as autumn arrives, heavy rains and strong winds will affect the temperature in the home. Then, you will be forced to sit inside a freezing house or apartment and pay a massive electricity bill every month.
If you don't want problems of this kind, replace all the drafty doors and windows with new, energy-efficient ones! And, don't make a beginner's mistake when building your home, that is, when renovating a home you just bought – don't buy cheap windows! Yes, energy-efficient windows are more expensive, but they will save you a lot of money in the long run as they tend to last for ages and save you money on electricity.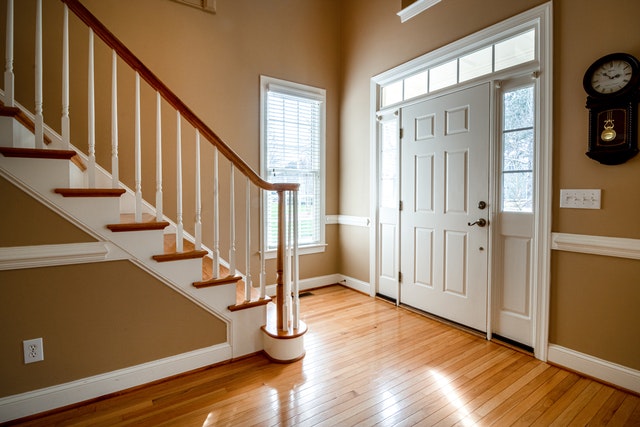 2. Pests
You probably don't have to worry about pests if you buy a new home. But, if the home you purchased is not new, that is, if it had previous owners, the chances are that the home is infested with some kind of pests. And pests are, without a doubt, one of those things to fix before moving into your new home. Why? Because for the exterminator to get rid of the infestation, they must spray certain chemicals all over the house. Those chemicals are not safe for humans or pets!
Thus, if you notice some pest problems inside the new home, pack your bags and leave. It is going to be much safer to live in a hotel until pests are gone. The same thing applies to your belongings – leave them in storage. If you don't know how to pull off all of this – seek advice from AmeriSafe Moving Services – they can help you organize a short-notice move to storage or a hotel in no time.
3. HVAC Systems
Most people rely on HVAC systems to heat, cool, and purify the air inside their homes. But, in order for them to do all of this properly, HVC systems must be checked and cleaned regularly. Otherwise, they will not work. Or, even worse, they will work faultily (they will spread dust through the home, use more electricity, etc.). So, call ac maintenance and repair servicers and have your HVAC system checked before moving into your home. They are the ones to help you perform a regular cooling and heating maintenance as well as to tell you whether you need to change the filter, rewire some cords, or buy a new HVAC system.

Alt-tag: A HVAC system.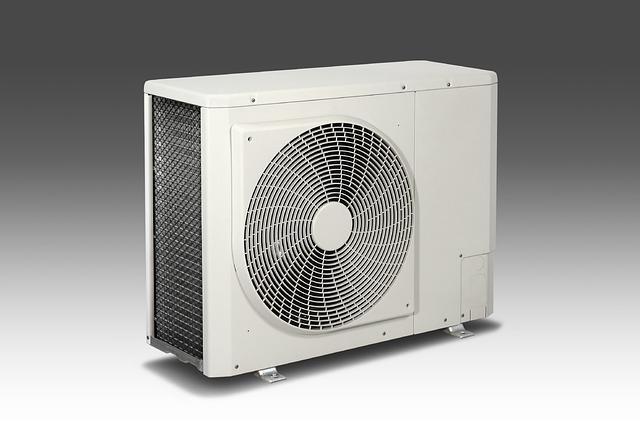 4. Cigarette Smoke Smell
If you buy your new home from owners who used to smoke, you will not be in for a treat. The cigarette smoke will annoy you and make you feel dizzy from time to time (especially if you are not a smoker). Thus, make cigarette smoke your top priority on the list of things to fix before moving into your new home. To do that, first, open all the windows. Then, deep clean the entire house. Finally, replace all the filters on your HVAC system.
Moreover, cigarette smoke, in most cases, is something you can also see, not just smell. For instance, you can see it on the walls – they tend to be darker and sometimes even yellow. Now is the time to think about the worst and the best colors for your space if you don't want to look at those dirty windows and or smell that pungent smell.
5. Cosmetic Issues
Speaking of choosing the best colors for your space, don't forget that that is one of the things you must do before moving into your new home. Before moving in, things like repainting, replacing the floors, refining the wooden cabinets, etc., must all be done. Just think how inconvenient it would be to live in a home that smells like chemicals, in a home where every piece of furniture is covered with plastic wrap, and in a home where materials and tools are scattered around.
Thus, first, deal with all the cosmetic issues, and then move in. Moreover, we would also advise you to do the same with your cardboard boxes. Don't let them stay in your home for too long – somebody may trip and get hurt. Try to unpack before (or as soon as) you move in. And, of course, don't throw away those boxes – use them for storage instead. Any leftover moving boxes can be reused or even recycled if you don't have the space.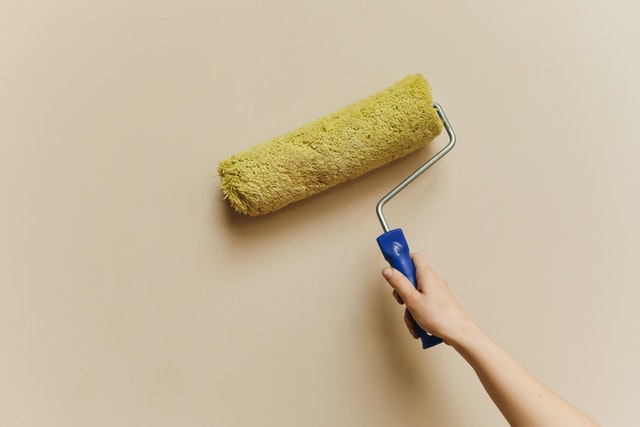 6. Structural Issues
A home with structural issues is an unsafe home. Before you know it – the whole house (or an apartment) may start to tumble down. Thus, you understand why this is one of those things to fix before moving into your new home. And, don't try to do this alone – you need an experienced and skilled contractor. This kind of professional is the only one who can ensure your and your family's safety. Thus, be careful when hiring one – do a lot of researching and background checking! And, don't be afraid to ask all the important questions before hiring a contractor and to, of course, demand a good answer before making any deals.
7. Faulty Appliances
Faulty appliances are one of the last but certainly not the least things to fix before moving into your new home. If you bought a home that came with appliances such as stoves, ovens, washing machines, etc., they might be outdated and faulty. So, either replace them or fix them. And, don't do this because of aesthetics, no! And, don't do this because you are annoyed by them. Do this because faulty appliances can be a health hazard! They may electrocute you!
As you have seen, many things can go wrong in a new home. That is why we've prepared this long list of things you must fix before moving into your new home. Be sure to do everything in your power to improve what you can. And, for what you can't fix, be sure to find the best handyman out there!